Hello to all e-bike enthusiasts! Today I want to share with you some essential tips for keeping your e-bike in tip-top shape. With proper maintenance, you will enjoy a smooth and trouble-free ride, ensuring a longer lifespan for your precious bicycle. So, without further ado, here are six basic tips that will come in handy.
1. Regular Cleaning for a Perfect Electric Bike.
Regular cleaning of your electric bike is essential to keep it in top condition. Remove dirt and dust from external components with a damp cloth or soft brush. Pay special attention to mechanical parts such as the chain and sprockets, which may accumulate dirt and grease. Remember to use products specifically for cleaning bicycles and never use high-pressure cleaners.
2. The Right Tire Pressure for Safe Driving.
Proper tire pressure is essential for safe and efficient riding. Check your e-bike's tire pressure regularly using a tire pressure gauge. Recommended pressure can vary by tire model and size, so always check the manufacturer's manual for specific values. Keeping your tires properly inflated will allow you to enjoy better grip on the road and avoid punctures.
3. Charging the Battery Properly for a Longer Life
The battery is the beating heart of your e-bike, so it is important to charge it properly to ensure a longer battery life. Follow the manufacturer's instructions for charging the battery. In general, avoid leaving the battery fully discharged for long periods of time and do not expose it to extreme temperatures. Another good practice is to avoid charging the battery immediately after heavy use, letting it cool down before connecting it to the power outlet.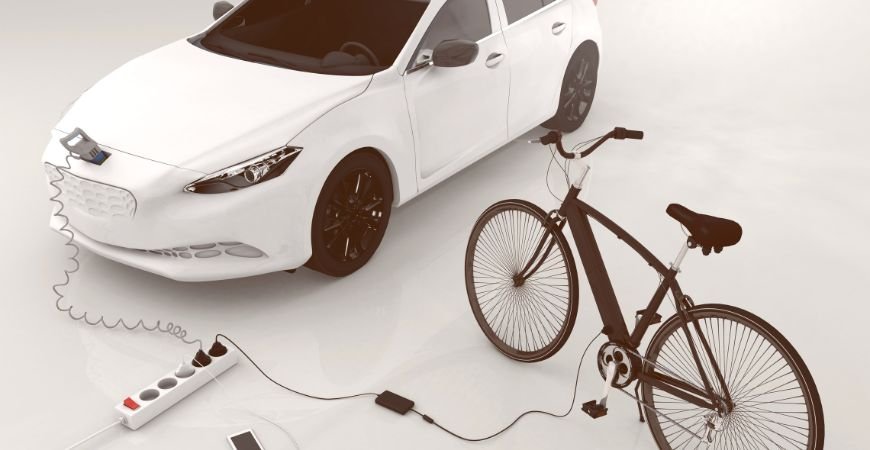 4. Lubricate the Chain for a Smooth Transmission
Regular chain lubrication is critical to maintaining a smooth and quiet drivetrain on your e-bike. Use a specific lubricant for bicycle chains and apply it according to the manufacturer's instructions. Before applying the lubricant, clean the chain thoroughly with a specific cleaner. Remember to remove excess lubricant after application to prevent dirt buildup.
5. Solving Common Problems for Smooth Driving.
Even the best performing e-bikes can have occasional problems. Familiarize yourself with common problems that might occur and learn how to solve them. You may face situations such as a battery that does not charge properly, a malfunctioning electric assist system, or problems with the brakes. In these cases, consult the manufacturer's manual or contact a trained mechanic for professional assistance.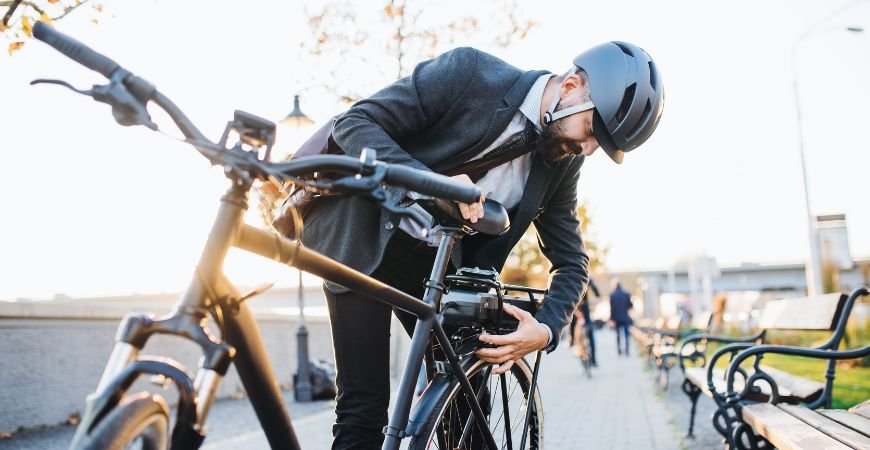 6. Care and Maintenance of Other Components
In addition to the points mentioned above, don't forget to pay attention to the other components of your electric bike as well. Check the tire tread regularly to make sure it is in good condition and replace it if necessary. Check the wheel alignment to avoid stability and safety problems. Also, ensure the safety of your brakes by making periodic checks and adjustments if necessary.
By following these six simple basic tips, you can keep your e-bike in top shape for a long time. Regular maintenance will allow you to fully enjoy the performance of your e-bike and ensure a smooth ride. Always remember to refer to the manufacturer's manual for instructions specific to your e-bike model.
Read the advice how to choose the bike right for you
I hope these tips have been helpful to you! If you have any other questions or tips on electric bike maintenance, please feel free to share your experience in the comments section.